We had a Frozen themed party at Heidi's house for Adelaide's birthday. She invited Ella, Nolan, Clara, Tess, and cousins Luke and Sophie (and we missed cousin Avery who couldn't come.) It was the perfect number of kids!
I tried to have the party feel almost like a play date with lots of fun activities to choose from. I didn't want there to be lots of waiting for your turn or winners and losers. I wanted the kids to just play and have fun and I think we achieved that.
The epsom salt painting was kind of a bust. I should have tried it out at home first to make sure I knew how to make the paint! But it was a good "welcome" activity for the kids to do when they first arrived. We had Frozen on for a little while when they arrived and started painting, too.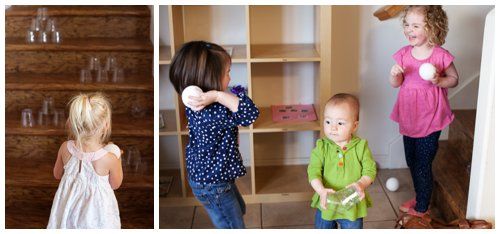 The snowball throwing game was a hit with the kids. We had the cups stacked on the stairs which was perfect because it was out of the way and when the kids threw the snowballs, they would just bounce back to them. The kids could also easily put them back up on the stairs and keep playing.
Just like at Preschool, the sensory bin was very popular. I bought some Instasnow from Amazon and added the Frozen figurines and some glass marbles and jewels. They played with it a lot!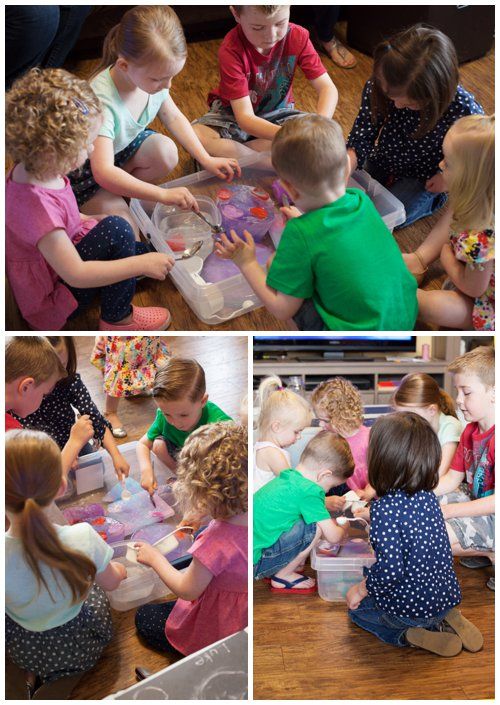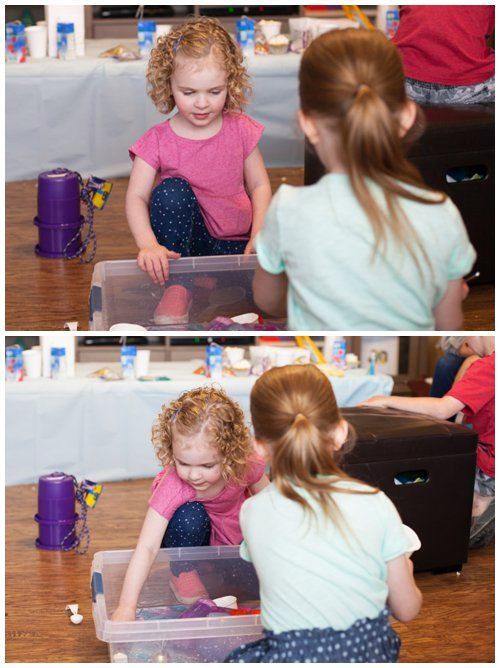 Melting the Frozen hearts was also a popular activity!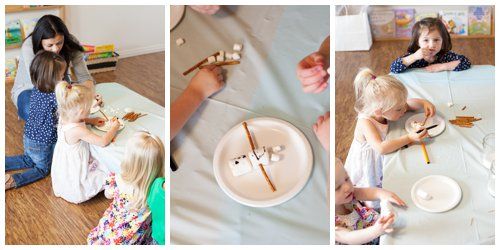 We made some Olafs with marshmallows, pretzels and food markers.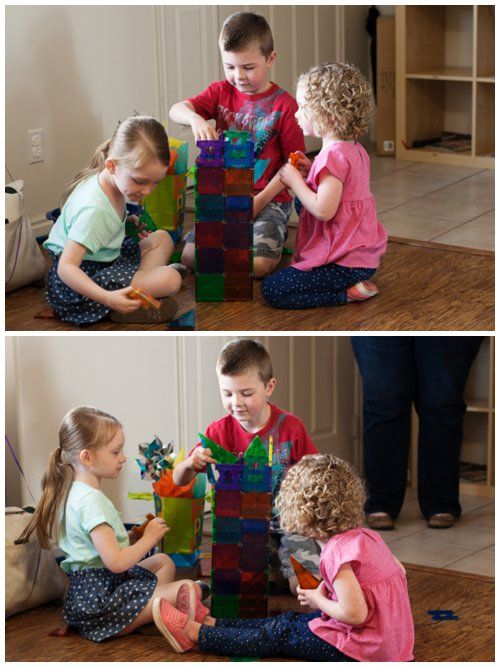 We built "ice" towers with Magnatiles. That might be a bit of a stretch but who cares, the kids loved it.
I used Addie's present (Frozen castle) as a double duty for decor and otherwise kept the table and food very simple. I was tempted to go cutesy with food that tied in to the movie and had cutesy names and then I remembered these kids are 3-5 years old and I don't think they would notice or really care. We had very simple sack lunches for them to eat while they watched a bit of the movie.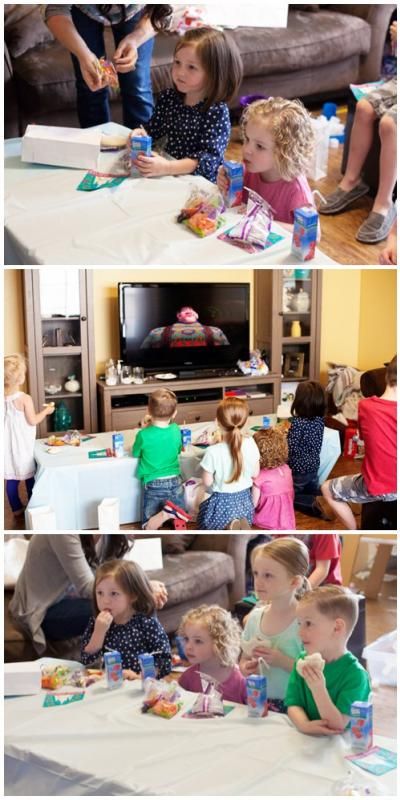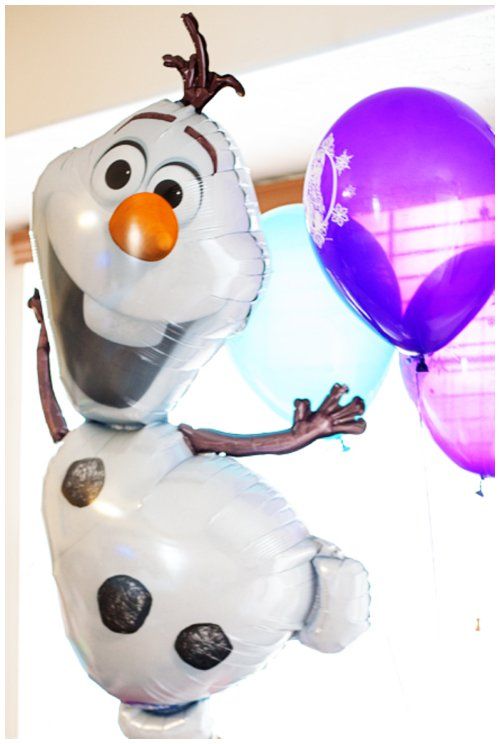 I have, in the past, always requested Addie's birthday parties be NO GIFT parties but I decided it was probably a good idea for her to get practice in opening presents and saying thank you. And also, it's been good for her to give presents to other kids at birthday parties.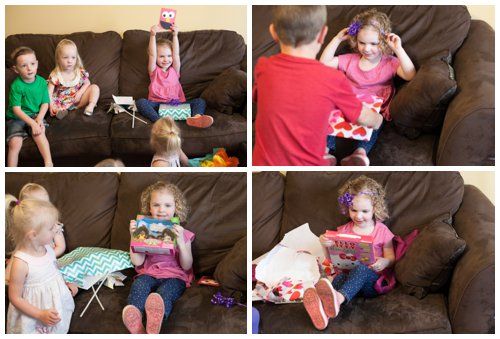 She did a pretty good job opening up her presents and being appropriately excited and grateful. Her friends and cousins picked out gifts that were perfect for her.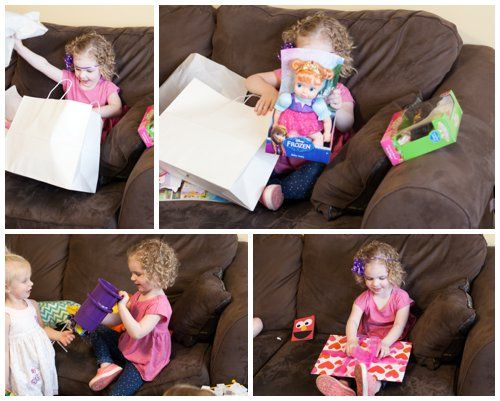 What a great afternoon spent celebrating our favorite 4 year old!