Last week I helped throw a baby shower for our friend Alisha, who is expecting baby #3 (boy #2.) Alisha is a rock star. Her husband has been gone on away rotations for school for several months and she's been holding it all together with the two little ones AND being pregnant. We thought she deserved a really awesome baby shower.
We went with a "Cute as a Button" theme. We were really inspired by this post. Several of our food ideas and decoration ideas came from there.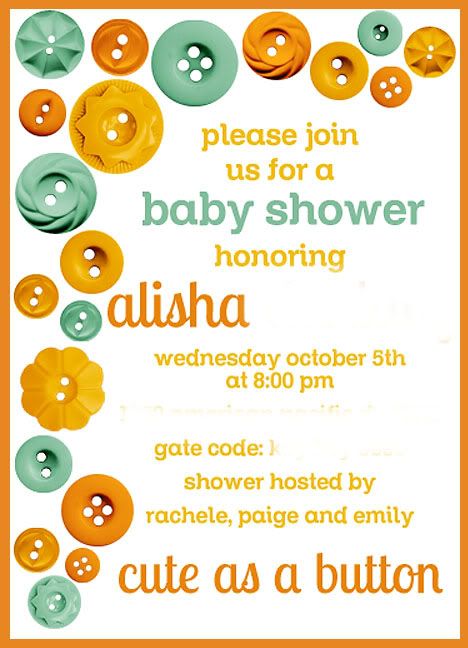 I made the invitations using buttons from Crystal Wilkerson. Fonts are Lobster Two and Zil Semi Slab. I forgot to take a picture of the paper invitation so here is the digital version (with border).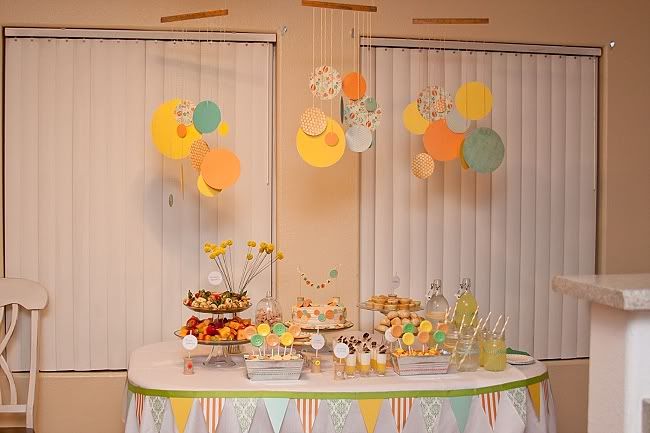 We made the homemade "Billy Button" flowers, inspired by this post. The mobiles were inspired by the ones Heidi made for my baby shower, and we used the same "vintage "(ha!) rulers. You can't really see the banner but we used one Paige had from another shower and just switched out some of the flags for the right colors. I really loved the little spools in the mini glass cupcake dome.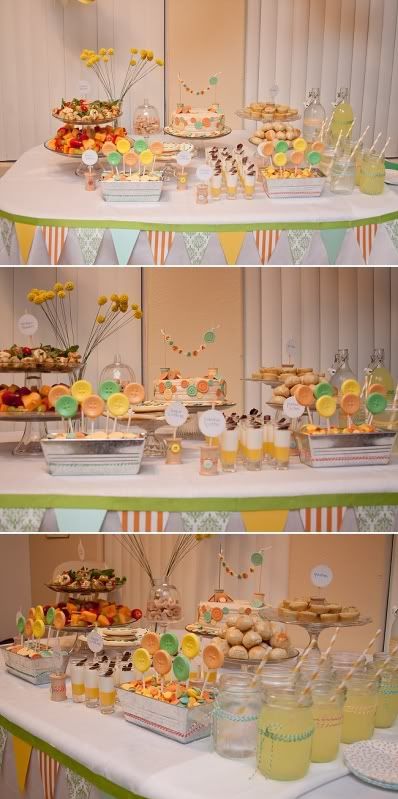 We had so much yummy food. Panna Cotta "shots" (I'm always happy to have an excuse to use my set of shot glasses!), sugar cookies, chocolate lollipops, pretzel bites (I just salted them, rather than added parmesan), marinated tortellini skewers (Heidi made some like this for my baby shower), quiche, fruit kabobs (thanks Marci!). We just put lemonade and water into mason jars and filled my ikea bottles for refills.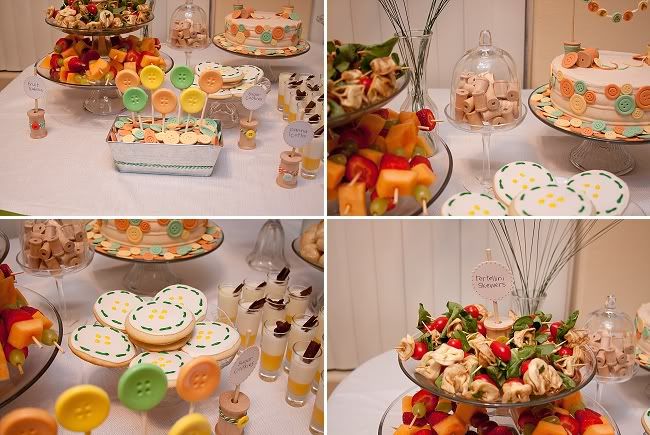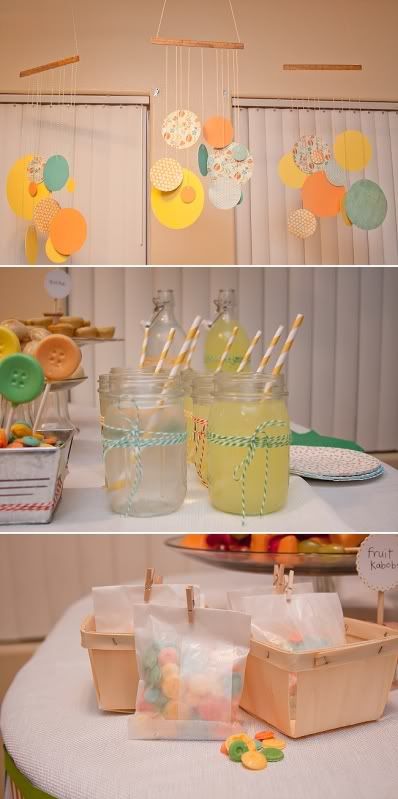 The food labels were made with wooden spools, bakers twine, and buttons. Got vintage button chocolate molds on ebay to make the chocolate favors, which we packaged in glassine bags and closed with mini clothes pins.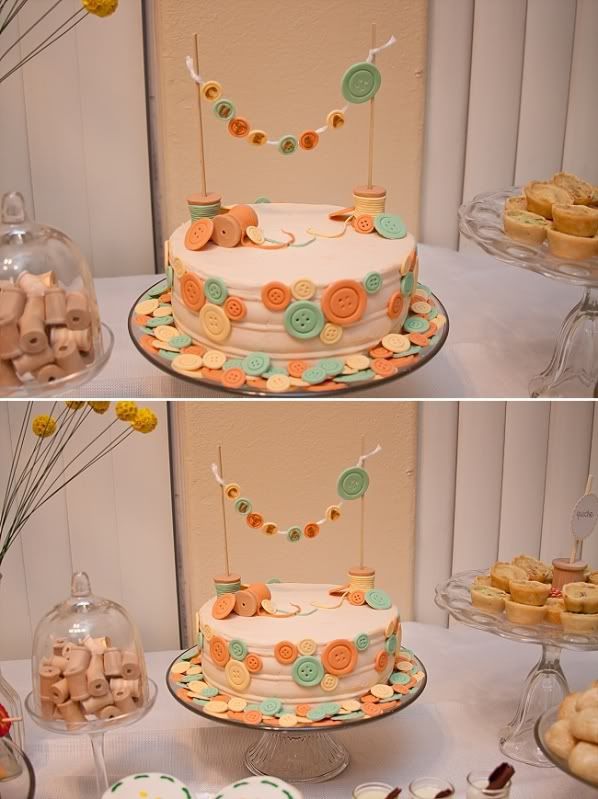 Robyn made the darling cake. Aren't those little buttons so cute?
Here's our guest of honor. She's laughing in one picture because Marci somehow missed the memo that Alisha was having a boy and gifted her a really cute girl's outfit!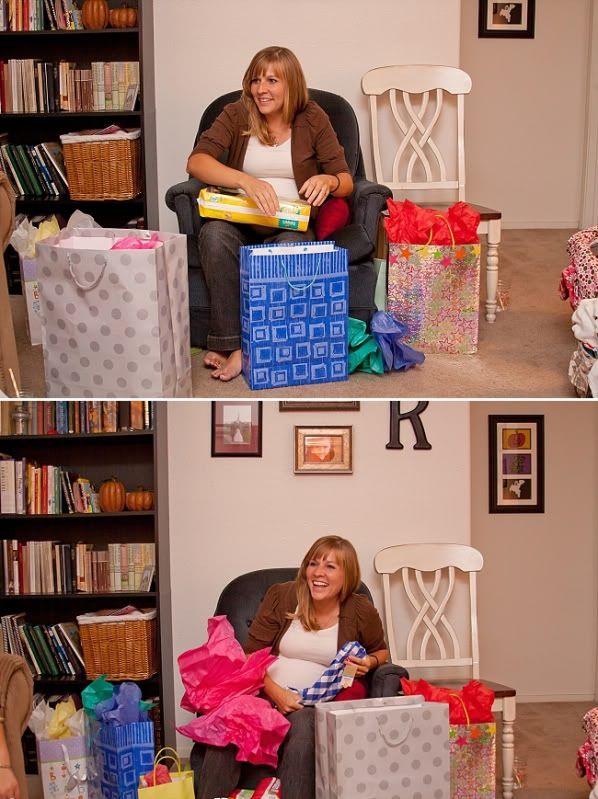 The girls (and little Grace because how cute is she?)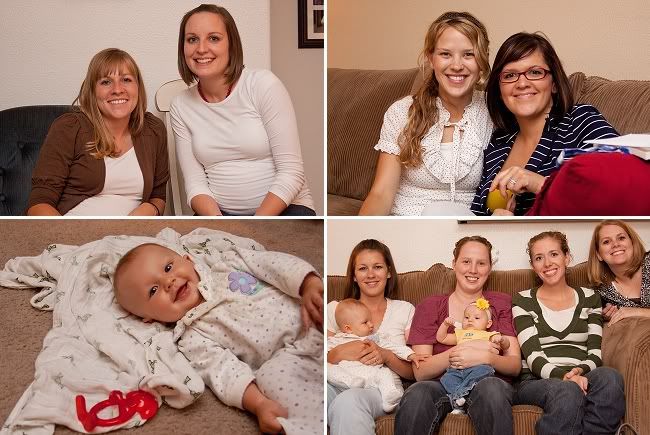 Congratulations, Alisha. We're so excited for you!